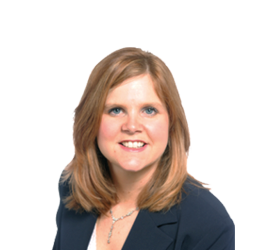 Laura Petrunick
Life Insurance Representative
The Vaughan Team
Laura Petrunick
Morgan Ketler
One of the most important financial decisions is selecting someone you trust, who has the knowledge and understanding that you can rely on, to help you achieve your financial goals.
I will take the time to listen and understand your personal financial goals. My background in teaching enables me to look at your financial situation from a broader perspective. I will teach, guide, and help you along the path to financial success. Improve and maintain your financial goals with a thorough, solid financial plan designed by me to meet the needs of your ever changing life.
My warm, friendly, approachable nature makes my clients feel comfortable and assured that they are taking the right step with their financial plans.
I have a wealth of knowledge and if I don't have the answer available immediately, I will collaborate with senior team members to provide my clients with a prompt and accurate solution. My calm and confident manner provides my clients with reassurance that their futures are in good hands. Through courtesy phone calls, e-mails, and correspondence, I keep my clients well-informed and feeling appreciated.
"We have no doubt that the advice we have received from Laura is sound and that our financial future is all the better as a direct result of her dedication and professionalism. We have recommended her services to other family members and will continue to do so over the years." – Bill and Colleen Bartolini
With ten years as a qualified teacher, I effectively teach you how to follow your financial plan. In the last few years I have been working in the financial industry, for my father, Dave Vaughan R.F.P., CFP, as an assistant on special projects. My next educational goal is to work towards my CFP (Certified Financial Planner) designation.
120 King St. West, Suite 210
Hamilton, Ontario L8P 4V2
Tel.: 905-570-1200 | Fax: 905-570-1270
Cell.: 905-931-6553
laura.petrunick@dfsin.ca