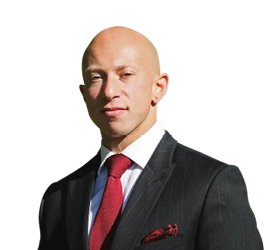 Camran Bostanabad
Financial Security Advisor
Offering Life, Health, Group Insurance and Investments
My mission is to provide sound advice and help you achieve your financial security goals by listening to your priorities and aspirations. I help you identify your short and long-term needs and develop a suitable financial security plan, keeping in mind the values that motivate my commitment to you:
Expertise
Objectivity
Relevance
Familiarity
I stay on top of all the latest developments in the area of financial security planning and continually update my knowledge to ensure that I can offer the best and most current advice, with your needs front of mind.
Thanks to the support of a dynamic team and the assistance of financial service-related experts, I am able to offer you a full range of services and advice on tax and legal issues that will benefit your financial security situation.
201A 2669 Langdon Street, Abbotsford, BC V2T 3L3
Phone: 604 744-3310 | Fax: 604 229-1177
Cell: 604 845-8837
camran.bostanabad@dfsin.ca