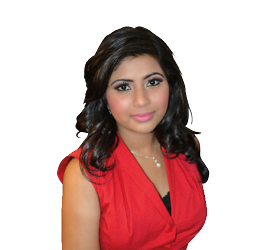 Komal Paul, BBA
Life and Health Insurance Advisor
I am 100% committed to developing the best financial strategy for you, to being accessible, and to providing top-quality advice and services that are a perfect fit with your needs, in order to:
Protect you in the event of disability, loss of independence or critical illness;
Plan ahead so you can finance your projects;
Manage your debts;
Determine your financial needs for retirement;
Prepare for your estate settlement.
I hold a Bachelor of Business Administration degree in Accounting with a specialization in Business Law from Douglas College.
Thanks to the support of a dynamic team and the assistance of financial service-related experts, I am able to offer you a full range of services and advice on tax and legal issues that will benefit your financial security situation.
21900 Westminster Hwy, Suite 210, Richmond, BC V6V 0A8
Phone: 604-592-7550
Cell: 778-990-1065 | Fax: 604-592-7559
komal.paul@dfsin.ca