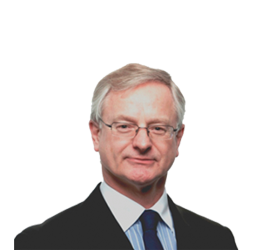 Ron Bettle
Life and Health Insurance Advisor
My role consists in offering you the best possible solutions adapted to your financial security needs. I am committed to helping you:
Protect yourself should you be faced with a disability, a loss of independence or a serious illness
Plan the financing of your projects
Manage your debts
Establish your financial needs at retirement
Prepare your estate plan
Building a solid financial security plan together will help you balance all the aspects of your life by providing ways to prevent and protect against the financial risks associated with a disability, illness, loss of independence or death.
I am committed in guiding you in the achievement of your financial security goals by transforming your ambitions into concrete solutions to ensure that they are realized.
I stay on top of all the latest developments in the area of financial security planning and continually update my knowledge to ensure that I can offer the best and most current advice, with your needs front of mind.
I have decided to associate myself with Desjardins Financial Security Independent Network, a major distributor of financial products and services that gives me all the support I need to provide the excellent service my clients have come to expect. Being a part of Desjardins Insurance1, a leader amongst Life and Health Insurers in Canada, Desjardins Financial Security Independent Network and its Quebec counterpart SFL have over 1,500 partner representatives and more than 40 financial centres and sub-branches from coast to coast.
Thanks to the support of a dynamic team and the assistance of financial service-related experts, I am able to offer you a full range of services and advice on tax and legal issues that will benefit your financial security situation.
1457 McCowan Road, Suite 208
Scarborough, ON M1S 5K7
Tel.: 416-297-1766 | Fax: 416-297-6015
Cell: 416-669-2287
Toll Free: 1-888-288-4140
ron.bettle@dfsin.ca
1 Desjardins Insurance refers to Desjardins Financial Security Life Assurance Company, a provider of life and health insurance and retirement savings products.