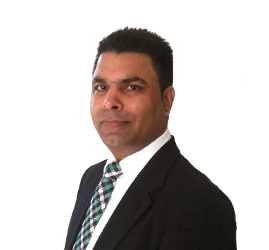 Sukhdeep (Sunny) Khosa
Financial Security Advisor
Offering Life, Health, Group Insurance and Investments
My mission is to provide sound advice and help you achieve your financial security goals by listening to your priorities and aspirations. I help you identify your short and long-term needs and develop a suitable financial security plan, keeping in mind the values that motivate my commitment to you:
Expertise
Objectivity
Relevance
Familiarity
I am 100% committed to developing the best financial strategy for you, to being accessible, and to providing top-quality advice and services that are a perfect fit with your needs, in order to:
Protect you in the event of disability, loss of independence or critical illness;
Plan ahead so you can finance your projects;
Manage your debts;
Determine your financial needs for retirement;
Prepare for your estate settlement.
I stay on top of all the latest developments in the area of financial security planning and continually update my knowledge to ensure that I can offer the best and most current advice, with your needs front of mind.
Serve and help families to establish their saving habit, grow their wealth and eventually reach their financial goals. You can count on my professionalism, dedication, honesty, and hard work.
Together, we design your financial future tailored to your dreams, needs and budget.
If you are satisfied with my service, please recommend me.
209-5401 Temple Dr. N.E., Calgary, AB T1Y 3R7
Phone: 403-455-1720 | Fax : 403-455-6130
Cell: 403-619-8545
sukhdeep.khosa@dfsin.ca