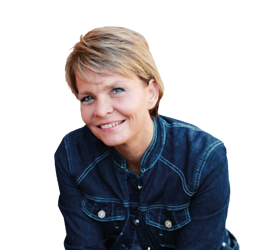 Judy Schrempf, CFP, EPC, CDFA
Certified Financial Planner*
For nearly 10 years, I have been a proud partner in my clients' financial success. I have always valued relationships based on honesty and trust. Your values, needs and preferences are what guide me when I propose the best possible solution for you.
I hold a degree in Business Administration, Finance from the University of Regina and maintain the following designations : Certified Financial Planner, Elder Planning Counselor and Certified Divorce Financial Analyst.
Moreover, with my commitment to continuing education, I can provide you with pertinent, timely advice to guide you with your financial security planning. I offer you my expertise and knowledge to help you carry out your most important goals.
I stay on top of all the latest developments in the area of financial security planning and continually update my knowledge to ensure that I can offer the best and most current advice, with your needs front of mind.
I have decided to associate myself with Desjardins Financial Security Independent Network, a major distributor of financial products and services that gives me all the support I need to provide the excellent service my clients have come to expect. Being a part of Desjardins Insurance1, a leader amongst Life and Health Insurers in Canada, Desjardins Financial Security Independent Network and its Quebec counterpart SFL have over 1,500 partner representatives and more than 40 financial centres and sub-branches from coast to coast.
What do I think is the biggest challenge when it comes to finances?
Lack of a proper plan. We worry, but we don't always take action to take away the worry. A financial plan for most is pretty straight forward. With just a bit of information and paper gathering, I can turn all of that into an organized plan that results in peace of mind knowing exactly what your money is doing for you now, in the future and how it will pass to those you love, whether that be family, friends, or charities!**
Mission Statement
"Creating Financial Wealth. Sustaining Financial Health"
1 Desjardins Insurance refers to Desjardins Financial Security Life Assurance Company, a provider of life and health insurance and retirement savings products.
* Mutual Funds are distributed through Desjardins Financial Security Investments Inc.
** Desjardins Financial Security Investments Inc. (DFSI) & Desjardins Financial Security Independent Network (DFSIN) are not providing the financial planning service and will not be supervising this activity. You should not rely on DFSI or DFSIN for review of the plan. DFSI and DFSIN is neither charging nor being paid any fees for this service and will not be liable for any errors or omissions. This financial planning service is done solely through Judy Schrempf & Financial Health Associates.