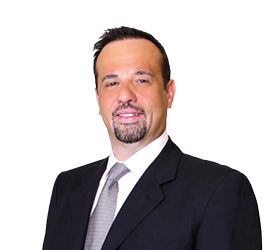 Vince Lazzaro, RHU
My mission is to assist families, retirees and business owners in achieving their financial freedom and independence. My method starts with gathering all the relevant information which comprises a client's total financial picture and implementing their personal "Financial Road Map".
By aligning a client's financial decisions with their goals, priorities, and values, I assist in building a customized solution tailored to their individual needs.
The key to success in financial security planning is to develop your plan, implement it and review it regularly to ensure that it reflects all changes in your personal circumstances.
My consultative approach involves actively listening to clients, assisting them in articulating their financial goals and needs, then making recommendations using the appropriate products, strategies and concepts which are tailored to their individual situation.
I place great emphasis on regular monitoring and reviewing of all programs to ensure they remain appropriate to their current situation.
I focus on a long-term approach by determining a client's financial needs and risk tolerance. Exceptional advice, superior customer service and satisfaction are the foundation of my client commitment and primary business objectives.
With a strong belief in the value that an independent financial services advisor has to offer, I have affiliated myself with Desjardins Financial Security Independent Network. My relationship with Desjardins Financial Security Independent Network allows me the opportunity to choose the most appropriate solutions based on the individual situations and needs of my clients. My motto is: My client's financial well-being is priority #1.
5070 Dixie Road, Mississauga, ON L4W 1C9
Phone: 905 276-9456 | Fax: 905-276-4964
Toll Free: 1-866-306-2676 | Cell: 416-559-7739
vincenzo.lazzaro@dfsin.ca