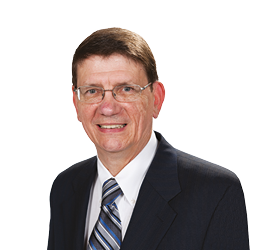 John Barrett, CFP®
Certified Financial Planner*
For nearly 20 years, I have been a proud partner in my clients' financial success. I have always valued relationships based on honesty and trust. Your values, needs and preferences are what guide me when I propose the best possible solution for you.
My mission is to provide sound advice and help you achieve your financial security goals by listening to your priorities and aspirations. I help you identify your short and long-term needs and develop a suitable financial security plan, keeping in mind the values that motivate my commitment to you:
Expertise
Objectivity
Relevance
Familiarity
I stay on top of all the latest developments in the area of financial security planning and continually update my knowledge to ensure that I can offer the best and most current advice, with your needs front of mind.
I have decided to associate myself with Desjardins Financial Security Independent Network, a major distributor of financial products and services that gives me all the support I need to provide the excellent service my clients have come to expect. Being a part of Desjardins Insurance1, a leader amongst Life and Health Insurers in Canada, Desjardins Financial Security Independent Network and its Quebec counterpart SFL have over 1,500 partner representatives and more than 40 financial centres and sub-branches from coast to coast.
Thanks to the support of a dynamic team and the assistance of financial service-related experts, I am able to offer you a full range of services and advice on tax and legal issues that will benefit your financial security situation.
5070 Dixie Rd, Mississauga, ON L4W 1C9
Direct line: 905-878-0007
Tel.: 905-276-9456 ext. 3009 | Fax: 905-276-4964
john.barrett@dfsin.ca
1 Desjardins Insurance refers to Desjardins Financial Security Life Assurance Company, a provider of life and health insurance and retirement savings products.
* Mutual funds are distributed through Desjardins Financial Security Investments Inc.