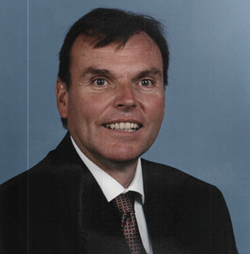 Lance Wiebe, CFP®
Life and Health Insurance Advisor
Certified Financial Planner
My role consists in offering you the best possible solutions adapted to your needs in terms of financial security, in order to help you:
Protect yourself should you be faced with a disability, a loss of independence or a serious illness
Plan the financing of your projects
Manage your debts
Establish your financial needs at retirement
Prepare your estate plan
Building a solid financial security plan together will help you balance all the aspects of your life by providing ways to prevent and protect against the financial risks associated with a disability, illness, loss of independence or death.
I am commited to guide you in the achievement of your financial security goals by transforming your ambitions into concrete solutions to ensure that they are realized.
I have completed the Canadian Securities Course and have a diploma in Financial Planning and maintain the following designation – Certified Financial Planner. Moreover, with my commitment to continuing education, I can provide you with pertinent, timely advice to guide you with your financial security planning. I offer you my expertise and knowledge to help you carry out your most important goals.
I stay on top of all the latest developments in the area of financial security planning and update my knowledge continually to ensure that I can offer the best and most current advice, with my clients' needs front of mind.
Thanks to the support of a dynamic team and the assistance of financial service-related experts, I am able to offer you a full range of services and advice on tax and legal issues that will benefit your financial security situation.
120 King Street West, Suite 210
Hamilton, ON L8P 4V2
Tel.: 905-570-1200 | Fax: 905-570-1270
Cell.: 905-401-2842
lance.wiebe@dfsin.ca