Life and Health Insurance and COVID-19
Many clients are concerned about their insurance policies during this pandemic; will they pay out in the event of illness or death associated with COVID-19? Jason Desaulniers, Certified Financial Planner, from our Edmonton office answers, "Generally speaking critical illness insurance will cover you if COVID-19 causes a severe illness such as a coma or organ failure. As long as the insured meets the policy's claimable definitions of illness, then coverage will be honoured." Disability insurance can be a little tricky given that many people are currently laid off and most insurance policies have a window for when someone was last employed and when the onset of a disability occurs. "If a person is on the job and contracts the virus and it leads to an inability to work, then the policy will likely be honoured," advises Jason with the caveat that speaking to your financial advisor for clarity is important.
If death is attributed to the virus, a life insurance policy will still payout to the beneficiary. "However, there could be some complications if the insurance policy is new due to the insurer's contestability period," explains Jason. A contestability period is often two years from the date of purchase, and it allows an insurance company to investigate the claim thoroughly and determine if there were any misrepresentations in the application.
Running a Small Business Without Staff
Jason works with many small business owners and self-employed professionals with administrative staff. He's often asked how to keep a business solvent. If it's any comfort, he reminds his clients that they are not alone.
"We are all in the same boat," says Jason. "For my advisory practice, we have shifted our business operations so my staff and I are all working from home." Jason admits that the first week was bumpy as they figured out the technology but it's now easier. As for paying employees, Jason suggests the Canada Emergency Wage Subsidy that covers 75% of payroll for many businesses up to defined limits. "I believe that this should go a long way towards helping all of us as employers, and in turn all of our employees, their families and the economy as a whole," says Jason.
Paying My Bills
Of course, as a financial professional, Jason gets many questions about people just trying to pay their bills after a job loss or a drop in income due to the pandemic. Jason works with his clients one-on-one in this situation but is able to offer this general advice: "Many of the banks and credit unions are working with their clients to set-up mortgage and loan payment deferrals. While interest costs will still be accrued, this will assist with immediate cash-flow needs. Likewise, many insurance companies – such as Desjardins Insurance – offer various premium grace periods or premium deferral options." For clients who have held permanent insurance for at least five years, the accumulated cash values in the policy may offer options.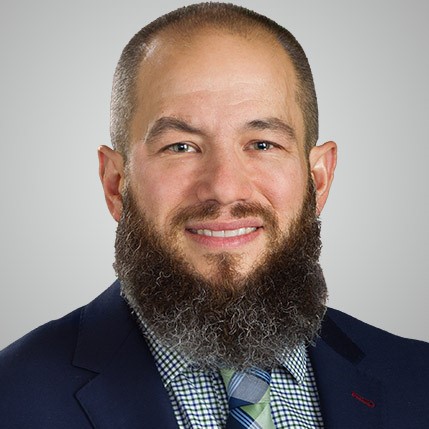 Jason Desaulniers, CFP, CLU, CIM, CHS, has been associated with Desjardins Financial Security Independent Network for over 13 years. Based in Edmonton, he operates under the trade name Excalibur Executive Planning Inc. primarily focused on supporting business owners and self-employed professionals. He is the immediate past president of the Advocis Edmonton Chapter – a professional association for financial advisors. When not in the office, Jason participates in various "feats of strength and endurance" around the world.
Jason can be reached at jason@excaliburplanning.com or 780-983-0328.
Financial advisors with Desjardins Financial Security Independent Network are dedicated financial professionals who work with clients to provide a comprehensive approach to wealth management. As independent financial advisors, they can offer products and solutions from numerous financial firms operating in Canada.
Jason Desaulniers
Excalibur Executive Planning Inc.
#1350 - 5555 Calgary Trail (Weber Centre)
Edmonton, AB T6H 5P9
780-983-0328 (bus)
780-413-4413 (fax)