Video: We are Desjardins Financial Security Independent Network.
We are Desjardins Financial Security Independent Network. In Quebec and New Brunswick, we're known as SFL Wealth Management. We're a partner of Desjardins, the leading cooperative financial group in Canada. We distribute financial products and services for optimal wealth management from coast to coast. Our goal is simple - to offer you a comprehensive, personalized plan that will enable you to reach your financial goals.
Get the stability and reliability Desjardins is known for, the advice and support of a talented multi-disciplinary team, and the freedom to choose from an extended range of products on the market. It's true, the advisors operating under our banner are independent. They have access to the full slate of Desjardins Insurance products and can draw from a broad range of products offered by other major Canadian insurers and mutual fund companies.
Whether you're dreaming of buying your first home or renovating the cottage, Whether you're planning to start a business or expand your company, Whether you're expecting your first child or grandchild, Or planning your retirement, Your DFSIN advisor will do more than run a few numbers with you. They'll make sure you meet your goals and are prepared for the unexpected.
Backed by our financial planning team, your advisor will provide you with a comprehensive plan. Because you deserve the very best. You need a knowledgeable partner who can put your assets to work for you. You need a partner who can help you reach your potential. You need an advisor affiliated with Desjardins Financial Security Independent Network.

Screen with logos.
A BUSINESS TO CALL YOUR OWN
To your clients, you are an indispensable partner in their financial success. For this reason, your clients are immediately vested. This allows you to continue growing your business with the confidence that you are building the financial security of your clients in concert with your own. We will support a growth-by-acquisition strategy by evaluating a book of business ensuring you receive a fair price. Along with in-house financing and a cost-effective repayment plan you can promptly begin profiting from your investment. When the time comes to wind down your practice, we'll help you evaluate your book.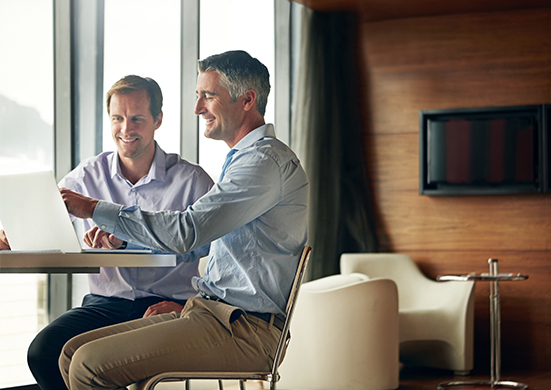 A COMPLETE FINANCIAL MARKETPLACE
As an independent financial professional, we recognize that the integrity of your offer is unbiased advice supported by a broad product shelf.
For individual life and health insurance, Desjardins Independent Network Insurance Agency, an insurance brokerage, gives you access to the products of most major insurers operating in Canada. Through Desjardins Financial Security Investments Inc., an investment dealer, you have access to mutual funds from more than 70 mutual fund companies.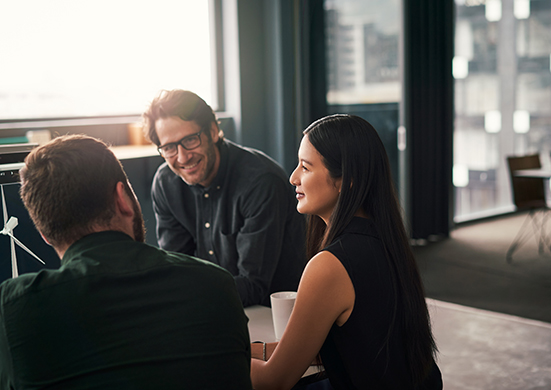 INFORMATION AND TECHNOLOGY WORKING TOGETHER
Robust client records are at your fingertips with our pre-configured laptop computer offering smooth function, uniform applications, secure data backups and strong cybersecurity. With technical support for the Windows operating system and Apple devices and their suite of productivity applications, you can focus on serving clients, not trouble-shooting technology.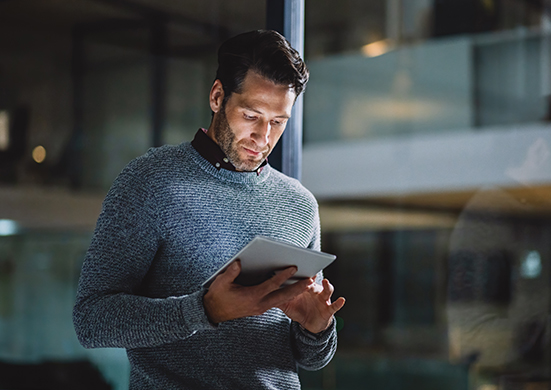 PROFESSIONAL MARKETING SERVICES
Graphic design services are available to personalize and customize your DFSIN sales materials – print & web advertisements, invitations, event posters, informational flyers, and cards for special occasions. For marketing strategy, you may contact a consultant to discuss best practices and further develop ideas and approaches.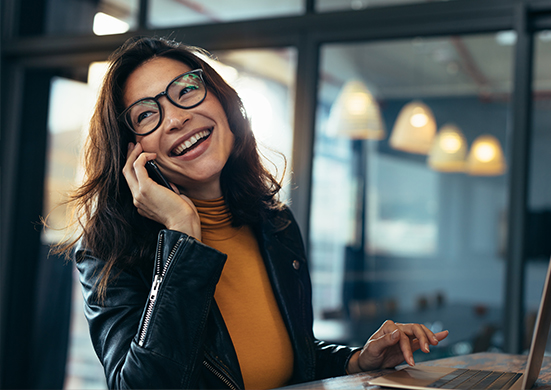 TRAINING AND PRACTICE MANAGEMENT
Maestro is our online platform that offers specialized training courses – some of which are eligible for CE credits – on sales skills and approaches. In addition, we offer in-person tutorials on best practices and how to further develop a global approach to wealth management.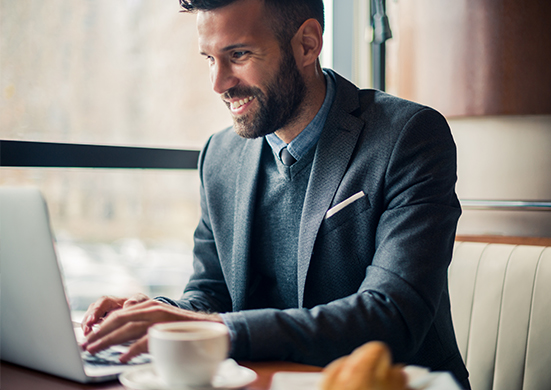 ADVANCED KNOWLEDGE AT YOUR FINGERTIPS
We offer comprehensive financial planning, corporate financial planning and estate planning to support your complex cases. Each service provides a full review that integrates areas such as cash-flow management, tax minimization, investment strategy, legal aspects, retirement planning, and risk management.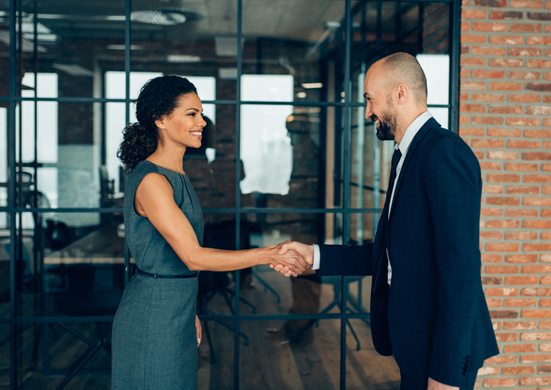 Join us. Defy limits.
To discuss continuing your financial services career with DFSIN, contact in confidence:
Philippe Soulodre
Vice-President, Sales
(416) 926-2700 Ext. 5595554
1-877-906-5551